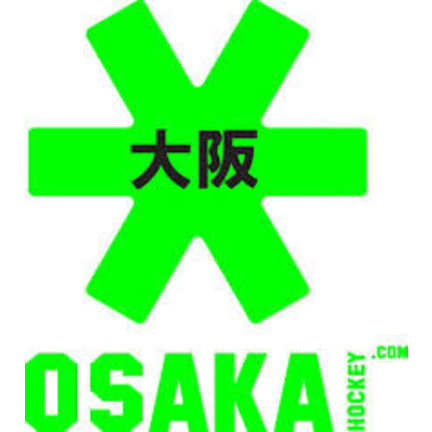 OSAKA

Looking for OSAKA hockey gear?
Osaka Hockey is a hockey brand that was founded in 2011 with the aim of closing the gap between hockey and fashion. It is still a fairly recently established hockey brand, but Osaka Hockey has grown into one of the most important hockey brands in the meantime.
What does the Osaka Hockey brand stand for?
Osaka is one of the largest cities in Japan, where technology and progress are high on the agenda. At Osaka Hockey, the knowledge of Japan is combined with the style of the West. In this way hockey players can enter the hockey field in style. The brand has a clear goal: Osaka Hockey wants to create a product experience. Osaka Hockey is all about enjoying life. Osaka Hockey is for cheerful, sporty people who lead their lives happily. The brand is inspired by their heritage and driven by the possibilities of the future.
What products does Osaka Hockey offer?
The Osaka Hockey brand is an all-encompassing hockey brand. You can hockey sticks, hockey clothing, hockey socks, hockey bags and even buy more of the Osaka Hockey brand. All these products from Osaka Hockey are of high quality and stylish and modern.
Why buy Osaka Hockey at Hockeypoint?
The Hockeypoint specialist team has ensured that Osaka Hockey products can be found in our range. You will find the products of Osaka Hockey with us at the best price. In addition, Hockeypoint online uses a standard discount of at least 15% on all our Osaka Hockey products! If you order your Osaka Hockey products before 5:30 PM today, we will ship them to you the same day. This means you will receive your order the next day. If the products are not to your liking, you can easily return them. And if you have any questions and/or need advice, you can always contact us. We are ready for you!
View all Osaka products in the webshop of Hockeypoint.nl, the specialist in the field of hockey.