-16%

4,95 € 4,15

This Stanno footless sock are perfect for your hockey practices and matches. Available in ...

-16%

4,95 € 4,15

This Stanno footless sock are perfect for your hockey practices and matches. Available in ...

-16%

4,95 € 4,15

This Stanno footless sock are perfect for your hockey practices and matches. Available in ...

-17%

9,95 € 8,25

The Stanno Shinliners are ideal for wearing under the shin pads
The Shinliners can be cle...

-33%

14,95 € 9,95

These high stockings from Stanno have an anatomical foot that is provided with a high-qual...

-16%

4,95 € 4,15

This Stanno footless sock are perfect for your hockey practices and matches. Available in ...

€ 3,80

In 2 sizes Jr and Sr

-16%

4,95 € 4,15

Available in 2 sizes, junior and senior.

€ 4,15

Available in 2 sizes, junior and senior.

-28%

5,50 € 3,95

Referee whistle with chord by STANNO

€ 4,95

Available in 2 sizes, junior and senior.

€ 4,15

This Stanno footless sock are perfect for your hockey practices and matches. Available in ...

Ordered before 5.30 pm, shipped the same day
Free shipping from € 30,00
Easy returns!

€ 9,95

These high-rise stockings from Stanno feature an anatomical foot that is coated all around...

-14%

16,95 € 14,50

This stopwatch with alarm function has a reading of the first 30 minutes in 1/100 seconds....

-14%

6,95 € 5,95

Professional Bib, 100% polyester. Great for printing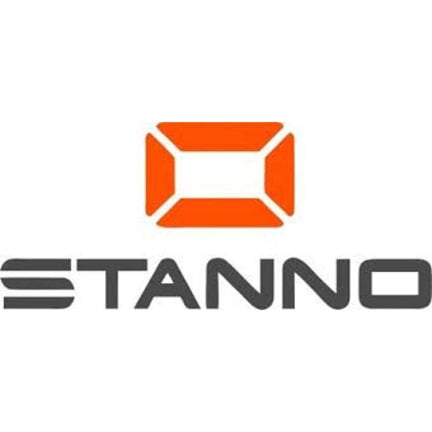 Brand story
Stanno is a dedicated all-round sports brand with a focus on team sports. It offers a wide range of high-quality sportswear, both for teams and individual sports, as well as all sorts of sports equipment. With its two key pillars, 'Product is king' and 'Sport is our passion', Stanno quickly gathered fame within the (team) sports sector and is one of the brands available @ Hockeypoint
Product is king
Stanno aims to transmit the love of sports through products that meet the Stanno design philosophy: Function. Form. Attitude. In that exact order. For Stanno, product is king. The brand is dedicated to create quality every day, driven by a firm belief in the winning connection of versatility and innovation.
Sport is our passion
Sport is in the core of Stanno's DNA. The love of sports is reflected in everything Stanno does, from the design philosophy to the development and marketing. It's Stanno's inspiration domain. In sports it is all about momentum. The tipping point where the hard work comes together, the powerful dynamic around a defining moment. Stanno is part of Hockeypoints shopping experience.