Hockey Accessories
Hockey Accessories from Dita, Kookaburra, Stag, Reece, Grays, Brabo, The Indian Maharaja, Adidas, Rucanor, Osaka, OBO everything is immediately available. Read more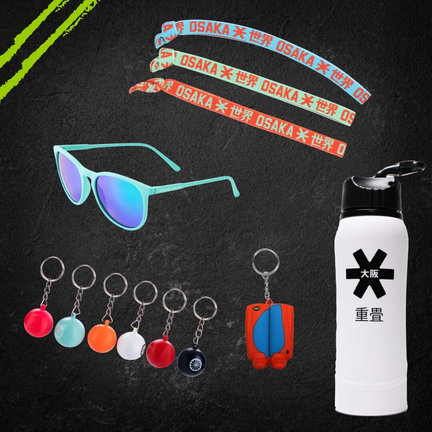 With so much choice you always succeed at Hockeypoint.nl. Bicycle clips, hairband, pens, keyrings, bracelets, ministicks, tapes, shopping bags. Too much to mention.
We usually do not have only one color of everything but many colors and sizes of an article immediately available. Are you a coach or trainer of a team or are you a sponsor or responsible for hockeyclubgear and you want to purchase a larger amount? We can be of service to you.
And the price? Hockeypoint.nl is guaranteed to be the cheapest provider. As a rule, standard discount on the recommended retail price.
Accessories from Dita, Kookaburra, Stag, Reece, Grays, Brabo, The Indian Maharaja, Adidas, Rucanor, Osaka, OBO everything is immediately available. Do not know what or how to choose? Do not hesitate call our helpdesk: 045-5353970 or chat live with our employees via the site.
You can easily buy online hockey accessories through our webshop. If the chosen item does not meet your expectations, you can always return it and you will get the purchase price back. In addition to the entire collection of accessories, which you will find in our webshop, you can also contact us for all your other hockey materials. Grips, bags, sticks, clothing, protection or balls are easy to order in our webshop or come and look and test in our 500m2 hockey shop in Kerkrade.
Hockeypoint......gets you playing!