Sports Bags
In addition to hockey bags, Hockeypoint also has gym bags in its range. Osaka offers sturdy and at the same time tough and playful bags. Read more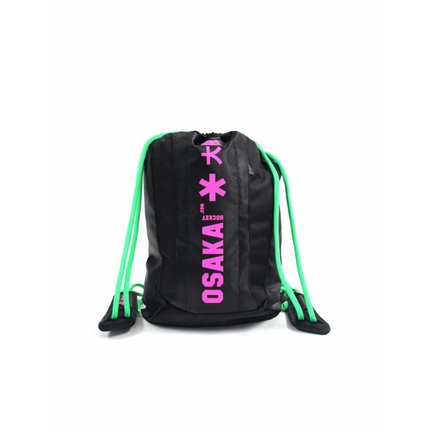 In addition to hockey bags, Hockeypoint also has gym bags in its range. Osaka offers sturdy and at the same time tough and playful bags. This time not to carry a hockey stick, but to use it as an easy backpack for example for your child's gym equipment for the gym class at school. The Osaka Gymsack Elite is available in black / green and in black / pink. The gym bag with green colors is aimed at boys, the bag with the pink shades is for girls. This way your son or daughter at the gym class at school can show everyone that they are in hockey, without having to use large bags and attributes for that.
As mentioned earlier, Hockeypoint has two types of hockey gym bags: the Osaka Gymsack Elite, partly in green and partly in pink. The beautiful bags have a size of 52cm x 28cm x 15cm and contain an inconspicuous extra pocket at the front. In addition, the gym bags have comfortable padded shoulder straps, so that children can not get stretch marks on their shoulders when they carry the bags on their backs. The bags are made from a heavily woven nylon fabric, offer firmness and that for an extremely affordable price.
We are not satisfied untill you are! Hockeypoint....gets you playing!