Glitter hockeyballs and fun hockeyballs
We have a huge stock of different kinds of glitter hockeyballs and fun hockeyballs. We have them in all colours. You can also order your own custom made hockeyballs. We print them for you!. We are specialists in fieldhockey! Read more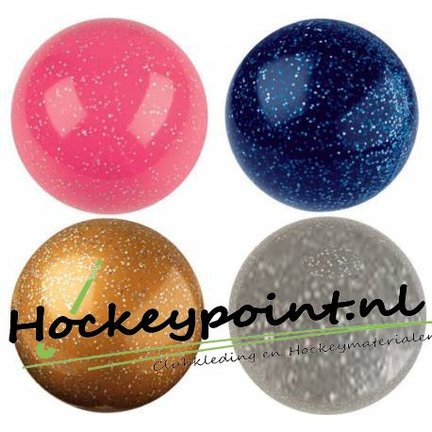 We have a huge stock of different kinds of glitter hockeyballs and fun hockeyballs. We have them in all colours. You can also order your own custom made hockeyballs. We print them for you!. We are specialists in fieldhockey!
We always offer the lowest price!
Hockeyballs from different brands like Dita, Kookaburra, Reece, Grays, Brabo and our own brand Hockeypoint are all available. If you don't know what to choose? Please don't hesitate to call our customer service on: +31-45-5353970.
You can order your hockeyballs quick and easy in our webshop. If you are not happy with your choice, you can always send it back to us and we will make sure you either get your money back or we'll give you the product that meets with all your expectations.
You can also find all your other fieldhockey necessities in our webshop like sticks,bags,shoes,shinguards,mouthguards, clothes etc. Come and visit our shop 500m2 shop in Kerkrade to test your own stick!
Hockeypoint......gets you playing!