Indoor hockeyballs
Buy 1 or 1000 indoor hockey balls. We supply them immediately . Indoorhockeyballs of all major brands are in stock but also our own brand ' Hockeypoint´. Read more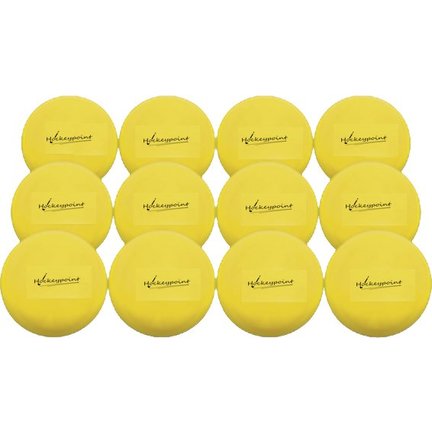 Your team or club seeks new indoor hockeyballs?
Buy 1 or 1000 indoor hockey balls. We supply them immediately and within 24 hours. Indoor hockeyballs of all major brands are in stock but also our own brand hockeyball 'Hockeypoint´. The quality of the big brands but the price of Hockeypoint. You can also choose from brands like Brabo Dita Grays Kookaburra, Reece.
Indoor hockeyballs with your own (sponsor) logo.
Hockeypoint also provides indoorballs with your own logo. We produce hockeyballs (minimum 500 pieces) with the inlaid sponsor or clublogo or per 24 with embossed logo. You'll never lose your indoor hockeyballs and you will have a unique opportunity to place a sponsor logo.
Hockeypoint......gets you playing !