Hockey goalkeeper
As a Hockey keeper you are at the right place at Hockeypoint. Not only because of our special goalkeeper advisor, but especially because of the large amount of immediately available goalkeeper materials from OBO, TK, Brabo, Grays and Blackbear.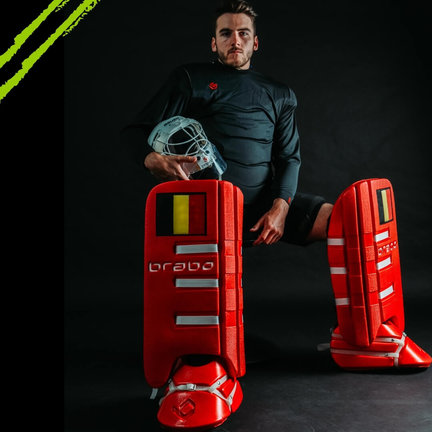 Are you a hockey goalkeeper and looking for the right hockey goalkeeper equipment? Then you are at the right place at Hockeypoint. At Hockeypoint you will find the largest range of hockey goalkeeper materials! You can buy your equipment as a hockey goalkeeper from us both online and in our physical store in Kerkrade.
What does a hockey goalkeeper need?
The equipment of a hockey goalkeeper is versatile, from the standard clothing items such as a Hockey goalkeeper shirt and Hockey goalkeeper pants to the many protection products that a hockey goalkeeper needs such as Legguards , Gloves , Kickers ,Body protection and a Helmet. At Hockeypoint you can get the complete equipment for a hockey goalkeeper!
From which brands can the hockey goalkeeper choose?
At Hockeypoint we offer products from real top brands. As a hockey goalkeeper, you can choose from brands such as Blackbear , Brabo , Grays , OBO and TK . This means that as a hockey goalkeeper you purchase equipment of high quality at Hockeypoint. As a hockey goalkeeper you always go on the field with the best equipment.
Why do you have to go to Hockeypoint as a hockey goalkeeper?
Because you don't just buy hockey goalkeeper gear, our Hockeypoint specialist team is at your service. All Hockeypoint products are of high quality and at the best price. In addition, Hockeypoint offers a standard discount online on all products intended for the hockey goalkeeper! Furthermore, orders above € 50 are shipped for free. If you place your order today before 5.30 pm, we will send it to you the same day. This means you will have your order delivered within a few day. If your new hockey goalkeeper gear is not to your liking, you can easily return it. And if you have questions and / or  need advice, you can always contact us. We are glad to help!
Hockeypoint......gets you playing!