Goalie pants
If you're a goal keeper you have come to the right website to buy hockey goalie pants. Not only do we offer good advice but we also have a large collection in stock gear from wellknown brands like OBO, TK, Grays and Brabo.
-10%

239,- € 214,99

Good fit, excellent protection to the inside of the legs, the groin and hips.

-10%

49,- € 43,99

This is the OBO Cloud outerpant, made of strong polyester with holes. Same material as the...

-10%

99,- € 88,99

The latest model of the OBO Yahoo Bored Short is better shaped with the right protection i...

-10%

199,- € 178,99

Tight fitting protective pants which are easy to move in but require a set of protective o...

-15%

179,95 € 152,95

This TK Total Two PPX 2.1 Safety Pants is the perfect goaliepant for the top hockey goalke...

-15%

69,95 € 59,50

This TK Total Three PPX 3.2 Safety Pants is a comfortable goaliepant for young and adult h...

-10%

89,- € 79,99

New waterproof OBO outerpants, specially made for the ROBO and Cloud hotpants.

-15%

129,95 € 110,50

The Brabo F2 Padded Pant offers optimal protection and freedom of movement with so much co...

-38%

24,- € 14,95

Smooth, wear-resistent overpant. Fits perfectly over the Blackbear Goalkeeper pants.

-17%

220,- € 182,50

The wrap-around design affords each individual optimum adjustability for an excellent fit.

€ 59,25

The ideal goaly pants. High protection and maximum freedom of movement.

-10%

29,- € 25,99

Also afraid to get the ball on that one spot that is not protected; on the inside of your ...

Ordered before 5.30 pm, shipped the same day
Free shipping from € 30,00
Easy returns!

-15%

39,95 € 33,95

This TK Goalieshort is the perfect short for goalkeeper to put over their padded shorts. T...

-10%

79,- € 70,99

The OGO Smarty Pants are lightweight and easy to put on, making these pants ideal for the ...

-15%

89,95 € 76,50

These F3 Padded Pant Pants are suitable for every starting goalkeeper.

-15%

139,95 € 118,95

This TK Total Three PPX 3.1 Safety Pants is a slimfit keeperpant for junior and senior goa...

-15%

49,95 € 42,50

This TK Total Three PPX 3.4 Overpant is a musthave for al hockey goalkepers to protect you...

-15%

159,95 € 135,95

The Brabo G-Force Padded Pant for junior goalkeepers with high impact foam and the EVA imp...

-13%

119,95 € 104,95

These Grays Nitro Padded Shorts have the following features:
High quality overshorts for ...

-15%

49,95 € 42,50

The Brabo F1 Overpant is a slim fit overpants for men and women that fits the modern goalk...

-10%

40,- € 36,-

TK Goalie Short, in the color orange. 100% Polyester, lightweight and breathable.

-15%

69,95 € 59,50

These TK Total Three PPX 3.5 Goalie Pants are the perfect goalie pants for the young hocke...

-10%

99,95 € 89,95

Nice Goaliepant from the new TK collection!!

-15%

59,95 € 50,95

The Brabo G-Force Padded Pant for junior goalkeepers with high impact foam and the EVA imp...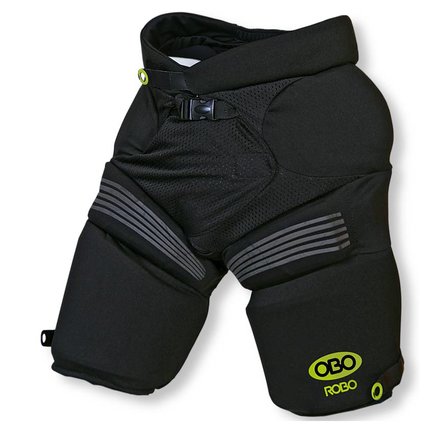 Order Hockey goalie pants online
Buy your goaliegear from all the "important" goaliebrands at Hockeypoint.nl or in our shop in Kerkrade. As a hockeyspecialist we always have a wide range of in stock goaliesets at lowest price guarantee. Armguards, Legguards, Kickers, Helmets, Gloves, Body armours, etc of brands like OBO, TK, Grays or Brabo always in stock.
Buy hockey goalie pants with discount
Hockeypoint.nl offers a standard discount on all goalkeepinggear
Because you don't buy your goaliegear just like that our Serviceteam will be glad and eager to help and advice you. Call us at: 0031-45-5353970, chat with our staff on our website or send us an email: [email protected] You can always find what you're looking for in our large range.
You will not only find goalkeeping gear in our webshop but all your other hockeygear aswell. Grips,Sticks,Balls,bags or shoes are easy to order in our webshop or come and visit us in our 450m2 store in Kerkrade if you want to try out or feel .