Grays goalkeepershop
If you're a goal keeper you have come to the right website to buy all your Grays hockey goalie gear. Not only do we offer good advice but we also have the complete newest collection from Grays hockey in stock.
-1%

14,95 € 14,75

-5%

279,95 € 265,50

This Grays G90 Goalie Set Junior has the following features:
Comprises of kickers, leggua...

-10%

399,95 € 359,95

This Grays G100 Goalie Set is an updated vibrant set, designed in conjunction with leading...

-17%

168,- € 139,40

The body armour features a sculpted shoulder design which affords a full range of movemen...

-17%

220,- € 182,50

The wrap-around design affords each individual optimum adjustability for an excellent fit.

-15%

168,- € 142,50

The brand new MH1 GK5000 in stand-out Yellow design has been created exclusively with Gray...

-17%

245,- € 202,95

These Grays Nitro Handprotectors have the following features:
Lightweight design, with tr...

-17%

315,- € 261,50

These Grays Nitro Legguards have the following features:
High quality construction with t...

-17%

42,- € 34,75

Thise Grays Nitro Overshort has the following features:
High quality overshorts for use o...

-13%

119,95 € 104,95

These Grays Nitro Padded Shorts have the following features:
High quality overshorts for ...

-13%

79,95 € 69,75

The Nitro padded shorts are made of high-quality foam with a polymer top layer.

-17%

90,- € 74,50

Revolutionary design ensures high performance padding is configured around key impact area...

Ordered before 5.30 pm, shipped the same day
Free shipping from € 30,00
Easy returns!

-15%

250,- € 212,50

Designed in conjunction with goalie Maddie Hinch. The shootout hockey stick, ideal for goa...

-17%

55,- € 45,65

Nitro Armguards to combine with Nitro Body Armour for great protection.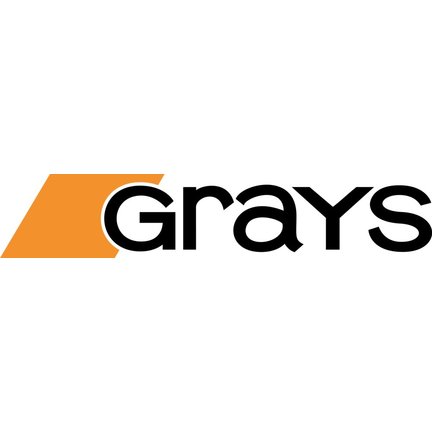 Order your Grays goaliegear online at Hockeypoint
Buy your goaliegear from Gray hockey at Hockeypoint.nl or in our shop in Kerkrade. As a hockeyspecialist we always have a wide range of in stock goaliesets at lowest price guarantee. Armguards, Legguards, Kickers, Helmets, Gloves, Body armours, etc of Gray hockey in our Gray goalkeepershop in stock.
Buy your goalkeeper gear at Grays goalkeepershop with discount
Hockeypoint offers a standard discount on all goalkeepinggear
Because you don't buy your goaliegear just like that our Serviceteam will be glad and eager to help and advice you. Call us at: 0031-45-5353970, chat with our staff on our website or send us an email: [email protected] You can always find what you're looking for in our large range.
You will not only find goalkeeping gear in our webshop but all your other hockeygear aswell. Grips,Sticks,Balls,bags or shoes are easy to order in our webshop or come and visit us  in our 500m2 store in Kerkrade if you want to try out or feel.