Hockey protection
For all your Hockey protection you are at the right place at Hockeypoint. We have face mask, shinguards, mouthguards and gloves from brands such as Adidas, Brabo, Dita, Reece, Indian Maharadja, Ritual, Malik, Grays, Princess and TK available from stock Read more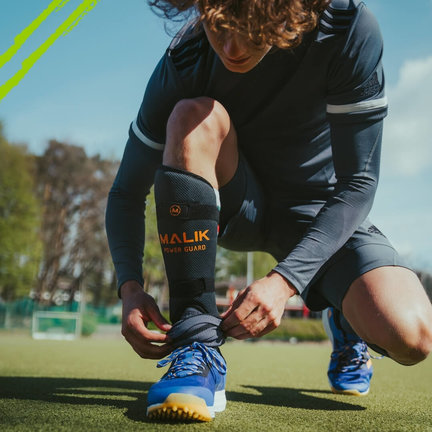 It is important that as a hockey player you play with the correct hockey protection. This way you avoid unnecessary injuries. If you´re thinking of buying hockey protection you have come to the right place at Hockeypoint. At Hockeypoint you will find the largest range of hockey products. View our offer online or in our physical store in Kerkrade!
Which hockey protection can you purchase?
As a hockey player you can purchase protection for all your body parts. At Hockeypoint you can go for dental protection , shin guards , face protection , groin protection (tocks) , hand protection and injury prevention . Injury prevention includes various types of body protection such as back / shoulder protection , leg protection , elbow protection , ankle protection , knee protection and wrist protection . In short, enough hockey protection to ensure that as a hockey player you go well protected on the field!
From which brands of hockey protection can you choose?
We offer hockey products from many top brands. If you are looking for hockey protection, you can choose from brands such as Adidas, Blackbear, Brabo, Dita, Grays, Indian Maharadja, Kookaburra,Malik Naked, OBO, Opro, Osaka, Princess, Reece, Ritual, Shock Doctor, Sisu, Stag , Stanno, STX, TK and Young1. If you need advice about the brands of hockey protection that we offer, please contact us. We are happy to tell you more about this!
Why buy hockey protection at Hockeypoint?
Our Hockeypoint specialist team is at your service. The hockey protection of Hockeypoint is of high quality and at the best price. In addition, Hockeypoint offers a standard discount of at least 15% on all hockey protection online! Furthermore, orders above € 50 are shipped for free. If you order your hockey protection today before 5.30 pm, we will send it to you the same day. If your new hockey protection is not to your liking, you can easily return it. And if you have questions or need advice, you can always contact us. We are ready for you!
Hockeypoint......gets you playing!