Hand protection
Are you looking for good Hand protection? Hockeypoint has a large selection of hockey gloves. Biggest choice in all brands, sizes and types. Read more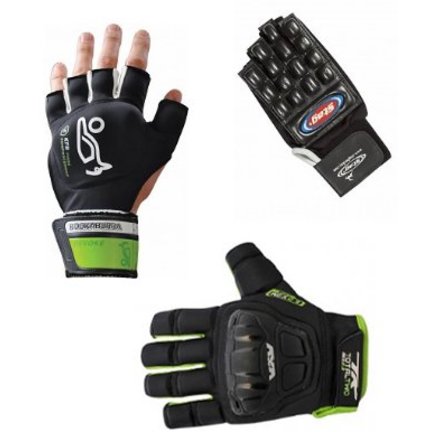 Buy hand protection at Hockeypoint
The point of the wearing a hockey glove is to protect your hand during the game. When playing indoorhockey a glove with full fingers and thumb is even mandatory. Also on the field more and more players wear a hockey glove. Hockey gloves are available in various sizes and types. Check our website for the complete range and choose the hockey club that suits you.
Order hand protection online
At Hockeypoint you will find hockey gloves from Brabo, TK, Dita, Adidas, Osaka, Indian Maharadja, Kookaburra and Grays. If you have any doubts about the choice, please contact our service team. We can be reached by telephone at 045-5353970, by e-mail at [email protected] or chat with our employees via the site.