Hockey Hall Gloves
Good protection of the hands is important. Hockeypoint has a wide choice of fieldhockey gloves. Biggest choice in all brands, sizes and types. Read more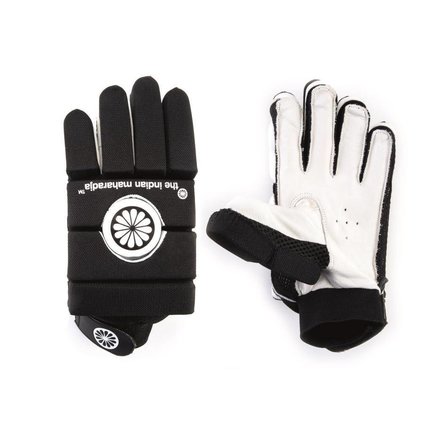 The goal of the indoor hockey glove is to protect your hand during the match or the training indoor with indoor hockey you often play with your hand above or on the floor. A good glove with protection of the thumb and full fingers is important and even mandatory playing inside. Look at our site for the complete range and choose the hockey club that suits you.
At Hockeypoint you will find hall hockey gloves from Brabo, TK, Adidas, Osaka, Indian Maharaja, Kookaburra and Grays. If you have any doubts about the choice, please contact our service team. We can be reached by telephone at 045-5353970, by e-mail at [email protected] or chat with our employees via the site.
How do you measure the size? Look at the shoe size, this is a reasonable indication for the size of the glove:
Note: this is only an indication. no rights or guarantees can be derived from this.
Shoe size> - 38 = glove XS
Shoe size 39 - 40 = glove S
Shoe size 41 - 42 = glove M
Shoe size 43 - 44 = glove L
Shoe size 45 - 47 = glove XL