Ankle protection
The innovative ankle braces and elastic stockings are designed to give support and comfort to ankles and feet. Read more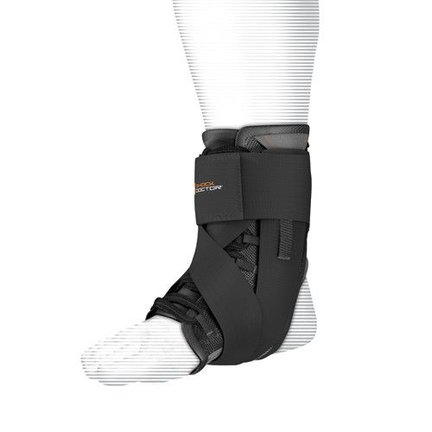 Ankle braces and - elastic stockings from Shock Doctor

The innovative ankle braces and elastic stockings are designed to give support and comfort to ankles and feet. The products work effectively and are easily adjustable to different shapes and sizes.

Benefits of Shock Doctor
- Provides stability and support.
- A comfortable low lacing, preformed tongue and an elastic stocking.
- Adjustable compression for therapeutic heat and healing.
FREQUENTLY COMMON BLOCKS

The most common ankle injury is a sprain on the lateral ligament. If your ankle folds open and the sole of your foot goes in, you can contract this sprain.

Another sprain is an outwardly directed sprain on the lateral ankleligament. With this sprain the sole of your foot turns outwards.