Knee protection
The innovative knee protection products from Shock Doctor range from support, stabilizers, wraps, elastic stockings to straps. This wide range of products offers protection and comfort where you need it most. Read more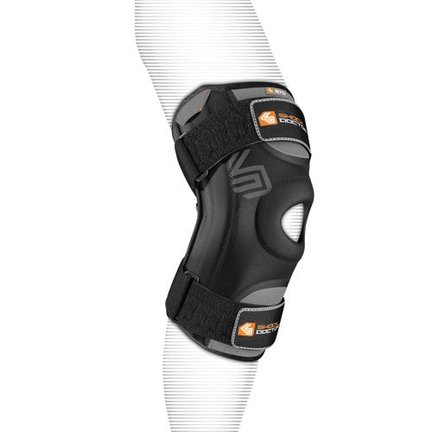 Knee brace, knee support, knee sleeve from Shock Doctor
Knee braces, support and sleeves
The innovative knee protection products from Shock Doctor range from support, stabilizers, wraps, elastic stockings to straps. This broad product range offers protection and comfort where you need it most.

Benefits of Shock Doctor
- Provides stability and support and helps protect the knee when sprained and relieves pain.
- Adjustable fit and compression.
- Adds therapeutic heat to stimulate circulation and healing.

 

Common knee injuries

Patellofemoral pain complaints, or the runners-knee. When the kneecap does not move properly when bending and stretching, you get pain under and around the kneecap.
Patella tendonitis or the jumpers knee occurs when the tendon and tissue surrounding the kneecap become inflamed or irritated.