Wrist protection
Shock Doctor's wrist braces are complex compared to other typical wrist braces. The stable system supports the wrist. All Shock Doctor wrist braces are available at Hockeypoint. Read more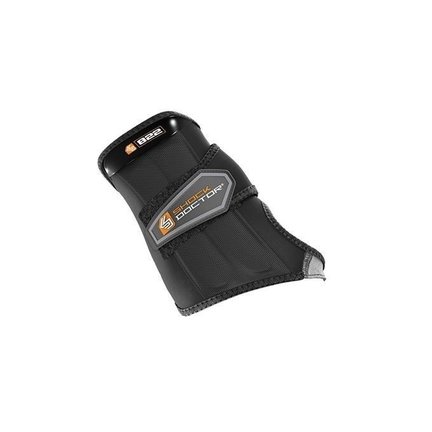 Shock Doctor wrist brace and -support


Shock Doctor's wrist braces are complex compared to other typical wrist braces. The stable system supports the wrist.

Benefits of Shock Doctor
- Provides support.
- Form-fitting anatomical design for the palm for an unrestricted, natural handle.
- Can be used over close-fitting sports gloves.

 

 

Most occuring Wristinjuries

When the ligaments are stretched beyond their normal limits, you have to deal with a wrist sprain. This often occurs in football and basketball.

Repetitive Strain Injury (RSI) is caused by repetitive movements of the wrist, fingers and forearms. RSI is a collective term for a range of conditions including tendinitis, bursitis and muscle inflammation.