Mouthguard
Are you looking for good dental protection? Hockeypoint has a large selection of hockey mouthguards For junior or senior and in all colors and types. Read more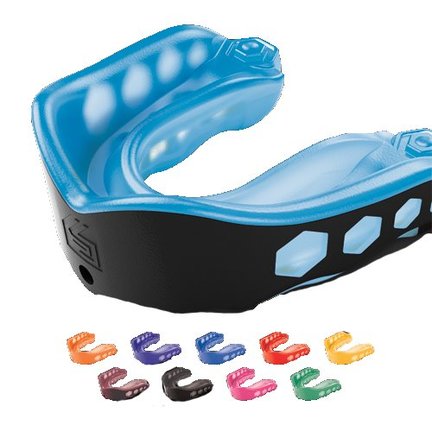 Buy mouthguards at Hockeypoint
Mouthguards are available in junior or senior sizes. The age limit here is around 11 years. There are also special ortho mouthguards for braces. The mouthguards are formed by placing them in hot water and then forming them in the mouth. Every brand has its own rules for this, so reading the leaflet is important.
Order mouthguards online
Hockey mouthguards are available in many different types, sizes and colors. We sell mouthguards from Sisu, brabo, stag, reece, shock doctor. If you have any doubts about the choice, please contact our service team. We can be reached by telephone at 045-5353970, by e-mail at [email protected] or chat with our employees via the site.