Wide range of hockey sticks at Jumbo Hockey
Jumbo Sports has taken over the Hockeypoint website. This means that from now on you can contact Jumbo Hockey for a wide range of field hockey sticks and indoor hockey sticks, for both junior and senior, from all top brands.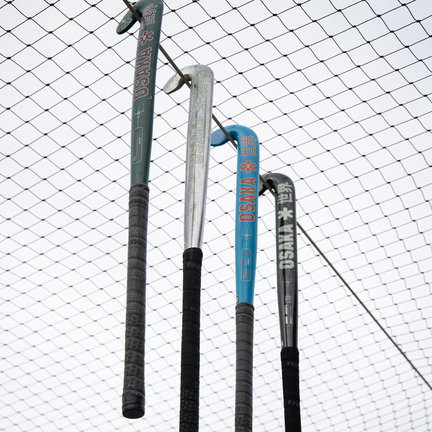 Are you looking for a new hockey stick? Jumbo Hockey has a huge range of field hockey sticks and indoor hockey sticks. At Jumbo Hockey you will find a wide range of hockey sticks from the best brands. You can buy a hockey stick from us both online and in our physical store in Kerkrade.
You can also try the sticks for free in our Jumbo Hockey stores, so that you can be sure that you are buying a stick that really suits you. In that case, we also offer a 60-day satisfaction guarantee on the purchase of your stick. Are you not completely satisfied within those 60 days? Then we'll fix that.

In addition, we use our European price check on our hockey sticks. That means that you never pay too much for your hockey stick at Jumbo Hockey. 
Which hockey sticks are there?
Hockey sticks come in different types, sizes, colours, materials, curves and brands. We offer hockey sticks for children and adults. In addition, we have both field hockey sticks and indoor hockey sticks in our range. All our hockey sticks are from real top brands, Adidas, Osaka, Grays, The Indian Maharadja, Mercian, Brabo, Dita and many other brands. Finally, when you buy a hockey stick from us, you can make choices in the hockey stick material, the curvature of your hockey stick, not to mention the hockey stick size.
What size hockey stick do you need?
Don't know your hockey stick size?
There is a difference in measuring a senior hockey stick and measuring a junior hockey stick.
Measure adult hockey stick
Place the top of the hockey stick under the armpit and hold the stick along the side of the body. The end of the curl may reach just below the knee. When the hook comes above the knee, we recommend taking a size larger.
Measure youth hockey sticks
Stand up straight. and place the stick upright at your sides from the ground. The hockey stick should absolutely not protrude above your navel from the ground. A few centimeters below your navel is no problem at all.
What rules are there for a hockey stick?
There are four rules that a hockey stick must comply with according to the official regulations:
The curvature: the curvature of the stick may be a maximum of 25 mm.
The curl: There are no rules for the curl itself. But the rising leg of the U must not be more than 10 cm high, measured from the ground.
The weight: a stick should weigh between 340 and 737 grams
And if you have questions about our range of hockey sticks or need advice with your purchase, we are at your service. Contact us and we will be happy to help you!
Jumbo Hockey Always the best for you !