Hockey sticks for adults
Hockeypoint is the right place for a new hockey stick for adults. As a hockey specialist with a large store in Kerkrade, we always have more than 5000 of the latest sticks for adults in our range. Read more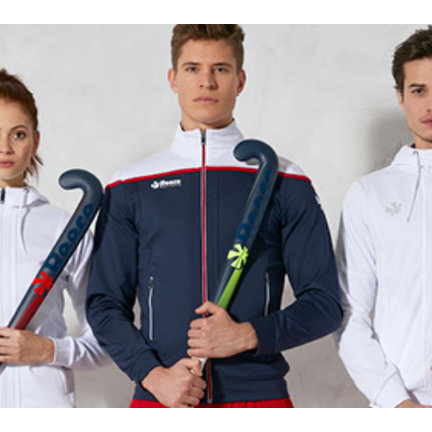 Are you looking for an adult hockey stick? Then you are at the right place at Hockeypoint. At Hockeypoint you will find a wide range of hockey sticks for adults from the best brands. You can buy a hockey stick from us both online and in our physical store in Kerkrade.
Which hockey sticks are there?
Hockey sticks come in different shapes, sizes, colors, materials, curves and brands. We offer adult hockey sticks in both field and indoor hockey sticks and on top of that a wide range of goalkeeper sticks. All our hockey sticks for kids are from real top brands, such as Adidas , Brabo , Dita , Grays , Gryphon , Kookaburra , Indian Maharadja , Malik , Naked , OBO , Osaka , Princess , Ritual , STX , TK , Young1 and many more. Finally, when buying a hockey stick from us, you can still make choices in the material of the hockey stick, the curvature of your hockey stick, not to mention the size of the hockey stick.
What size hockey stick do you need?
As a rule, an adult player plays with a stick that is 36.5 inches long. If you want to check whether this is also your size, you can easily find this out by measuring the distance from the floor to your belly button. Do not forget to put on your hockey shoes. If you then divide the measured distance by 2.54, you know your size hockey stick in inches. If the measured distance is more than 93 cm, you play with a 36.5 inch stick. That is the measure for 95% of all adult players and the bigger kids. And you do not know how to determine your size hockey stick? Please contact us and we are happy to help you!
Why buy an adult hockey stick at Hockeypoint?
Our Hockeypoint specialist team has created an extensive range of hockey sticks in every category. These hockey sticks are of high quality and at the best price. In addition, Hockeypoint offers a standard discount of at least 15% online on all hockey sticks! Furthermore, orders above € 20 are shipped for free. If you order your hockey stick before 17:30 today, we will send it to you the same day. This means you already have your hockey stick at home the next day. If your new hockey stick is not to your liking, you can easily return it. And if you need questions and / or advice, you can always contact us. We are ready for you!
We are not satisfied until you are satisfied! Hockeypoint ...... gets you playing!