Padel Rackets
An essential part of playing Padel is of course your racket. Do you want to buy a new Padel racket? Then you've come to the right place at Hockeypoint. Read more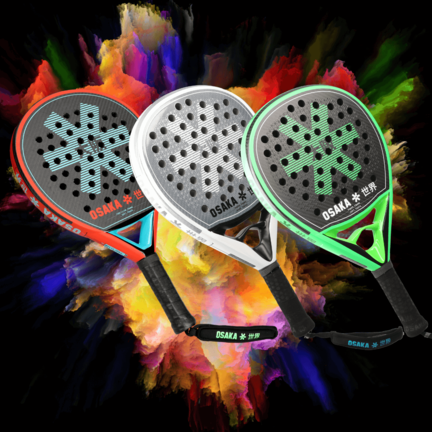 Which Padel racket do I choose?
Padel rackets come in three different forms:
Are you a novice Padel player? Then it is best to choose a racket with a round shape. These rackets have an even weight distribution around the wrist. Due to the round shape you have a large 'sweet spot', which gives you more control over your strokes and makes it easier to hit the ball well.
Are you an advanced Padel player? Then choose a teardrop-shaped racket. This type is in between the round and diamond-shaped rackets. Due to the higher "sweet spot" on teardrop-shaped rackets, they often feel a bit heavier than rackets with a round shape. The weight is slightly higher in the racket, so you can generate more power.
Are you a seasoned Padel player? Do not hesitate and go for a diamond-shaped racket. With these rackets, the "sweet spot" is located far at the top of the racket, making it a lot more difficult to hit the ball well. In return, you can hit harder and place the ball better than with other rackets.
Weight
In terms of weight of the racket, the following usually applies:
Junior: 240-280 grams
Female: 340-360 grams
Male: 370-380 grams